Northern Nevada's Most Flexible Wireless Provider.
World-class Internet at Hometown Prices.
No contracts. No data caps.
GO VALUE
Best for Families
10 Mbit Download
GO MAX
Best for Work from Home
25 Mbit Download
Your Friendly Neighborhood Internet Provider
At Preferred Networks, we are absolutely committed to increasing our coverage areas. We currently provide service to Nevada and are continually growing our services areas. Please contact Preferred Networks and we will let you know if broadband Internet wireless service is available in your area.
"Preferred Networks has taken very good care of me over the past year. I am able to Skype my grandchildren back east and that means the world to me. I also stream Netflix for entertainment. I recommend them to anyone interested in reliable service and fantastic personal customer service."
"I love that my call is answered and handled immediately. I've been with them for years and am very happy with my service! Thank you!"
"My experience with preferred networks has been wonderful. Netflix works without buffering no matter the time of day! I am able to play internet games without any lag what so ever. I would recommend preferred networks to anyone."
Benefits of Choosing Preferred Networks
Northern Nevada's Largest Wireless Provider
Our network extends across North-western Nevada in most rural communities. We also provide service in the metropolitan Reno area, Carson City and Gardnerville. If you live in one of the communities shown below, we have you covered.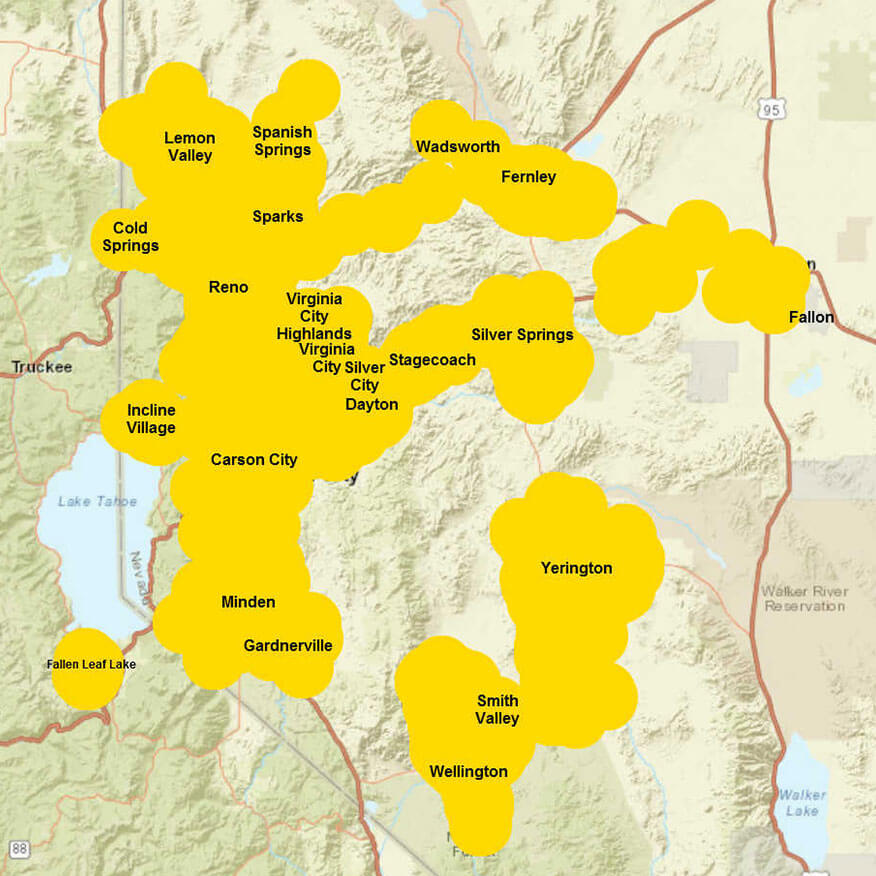 Sign up to hear about our best prices!